The results are out for the annual Skytrax survey and this year, 2018, sees Singapore Airlines in top place, moving up one spot from last year, pushing the 2017 winner, Qatar Airways down to second place of the World's Best Airlines in 2018.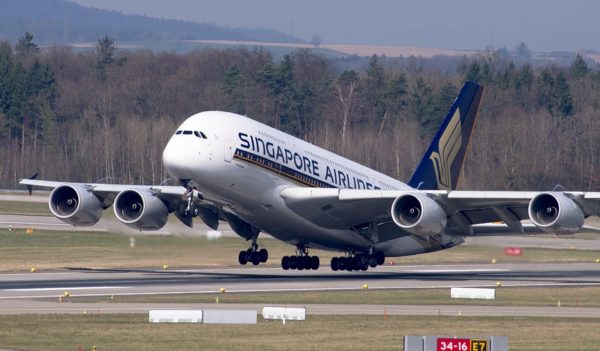 A massive accolade for Singapore Airlines
Being able to proclaim that your airline has been voted The Best Airline in the World is certainly something to be incredibly proud of and Singapore Airlines has truly excelled this year. For the last three years we've seen Qatar Airways and Emirates fighting for that prestigious first place, with each airline winning on alternate years, so it's nice to see these two leaders of the pack have a little competition at last!
Last year saw Singapore Airlines in second place, and this year it made it to the top. The World Airline Awards are well respected and data is gathered from a massive 24 million passengers of 105 different nationalities, covering more than 300 airlines, so it is highly representative of public opinion. A massive victory for Singapore Airlines, and no doubt a title it will be keen to keep next year!
The Top Five World's Best Airlines in 2018
With Singapore Airlines in the top spot, and Qatar Airways at number 2, which other airlines made it into the top 5? The Top 5 are announced at the Farnborough Airshow in the UK and this year, in 3rd place was All Nippon Airways (ANA), fourth place was awarded to Emirates, the same position it attained last year, and the final sweet spot in the coveted top 5 went to EVA Air.
The Best of the Rest
Last year Cathay Pacific made it into the Top 5, but this year it has dropped a place coming in 6th. There are also two new entries into the Top 20, China Southern Airlines and Hong Kong Airlines.
Asia-Pacific Airlines score incredibly well overall
It seems that the Asia-Pacific airlines really have discovered the secret to offering customers a great flight, as 15 of the top 25 airlines are based in this area. On the other hand, not one North American airline made it into the top 25! Air Canada won the award for best North American airline, but only came 30th in the overall rankings. The only other US airlines to place in the top 50 were Delta, Alaska and JetBlue. It seems US airlines could certainly learn a thing or two from their Asia-Pacific competitors!
Emily is an avid writer with a passion for the travel industry. She also loves learning and writing about nutrition and healthy living. Emily is based in the UK.