Since being involved in two crashes resulting in hundreds of fatalities, all Boeing 737 Max aircraft have been grounded since March undergoing a thorough investigation. Software fixes have been implemented and it was thought that test flights would be likely to begin soon, perhaps in late June. However, the United States Federal Aviation Administration has now discovered a new potential risk to the plane.
Simulator tests renew fears
It was during one of many simulator tests that the new issue was discovered. No test flights will now happen until at least the 8th of July. It will take a minimum of two to three weeks for the FAA to review the results and consider whether it is safe to conduct a certification test flight. It is not yet known whether a software fix can solve this new problem or whether the microprocessor needs to be replaced, thus making it a hardware issue. Boeing has stated that it believes a software upgrade will be the ultimate solution but as yet nothing is confirmed.
An issue under specific flight conditions
The problem found is an issue that arises under particular flight conditions, conditions that have not been addressed in the latest software upgrade implemented by Boeing. The issues are believed to be related to the MCAS stall-prevention system resulting in the plane taking a nose dive that the pilots cannot correct sufficiently. Last week a pilot was recreating situations where the MCAS system would activate, and this pilot discovered that it took longer than it should for the stabilizer trim system to kick in, in order for the pilot to take over control from the automatic system.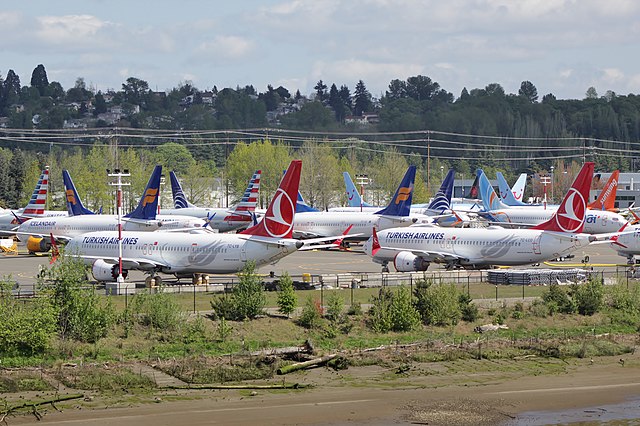 Another setback for Boeing
This is obviously a blow for Boeing just when things were looking up for the business. With a large order of 737 Max jets from IAG and other airlines showing their support for the plane, it seemed as if the 737 Max may make it back into service relatively soon, but with this new discovery, that's not likely to happen any time in the near future, and of course will further concern the public regarding the safety of these planes. It's easy to see that fears of other undiscovered issues could discourage people from flying on these aircraft.
Airlines cancel flights
As a result of the grounding, Southwest Airlines and American Airlines Group have cancelled flights up to September, and this week United Airlines has also declared that it will be removing all 737 Max flights from its services until 3rd September.
Emily is an avid writer with a passion for the travel industry. She also loves learning and writing about nutrition and healthy living. Emily is based in the UK.