On Thursday November 7th, Qatar Airways signed a one-way codeshare agreement with IndiGo. The agreement allows IndiGo to book seats on Qatar Airways between Doha and three cities in India: Delhi, Mumbai and Hyderabad.
Qatar Airways CEO Akbar Al Baker was in Delhi, India for the signature of the agreement. Al Baker indicated that Qatar Airways may be interested in buying a stake in IndiGo when the founders of India's largest airline sort out their differences. The CEO of the world's best business class airline also confirmed that Qatar Airways had no plan to participate in the divestment of Air India.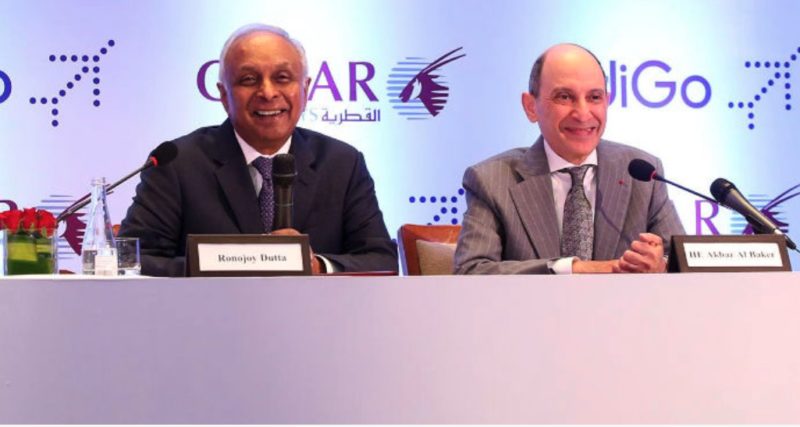 "We have no interest in buying stake in Air India. Interested in buying stake in IndiGo, but this is not the right time as issues among promoters are yet to be resolved," said Qatar Airways CEO Akbar Al Baker.
Rahul Bhatia, his relative and his family company InterGlobe Enterprises own about 38% of IndiGo, while Rakesh Gangwal, his relatives and family trust own 37%. The two billionaires have been engaged in a highly publicised dispute over disagreements on corporate governance.
IndiGo is India's largest airline, with a 47% share of the country's domestic market as of August 2019.
John is a passionate traveler who has traveled to over 46 countries on more than 30 different airlines. He loves surfing, booking hotels and flights using his frequent flyers points, and exploring new cultures. John lives in London.